Control Your Email Domains. Protection For You And Your Customers.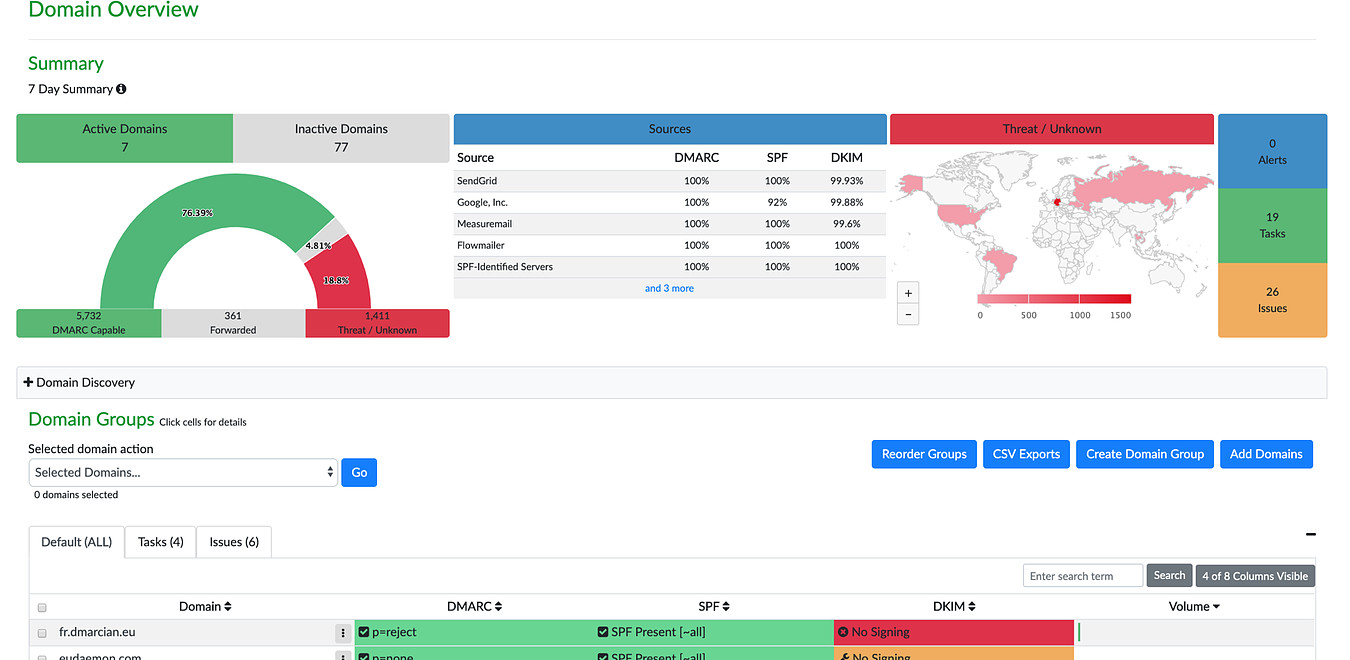 Powered by dmarcian ©, Ingressum DMARC implementaion stops fraud and phishing by rejecting illegitimate usage of your email domains.
DMARC Compliant Appliances and Cloud Services Providers include :
O365     Gmail for Business     Fireeye     Cisco IronPort     Proofpoint     Agari    Zendesk     Campaign Monitor     Mailchimp     NetSuite     PHP Email    Symantec     Trendmicro     Freshdesk     Zoho     Barracuda     Sophos    Mailgun     Sendgrid     Blackboard     Bullhorn     Mimecast     
                                                    etc, etc
Amazon SES    Accelo     Fastmail     Forcepoint     Helpscout     Hubspot    Act On     Hostgator     Jangomail     Marketo      Azure     Okta     Poppulo     Qualtrics     Rakuten     Salesforce     SMTP2GO     Swift Digital     Vision6    Amadeus     WP Engine     Yahoo Business     Yandesk     Digital Ocean
                                                  etc, ect
Get your free trial today!
Protection against cyber threats both visible and those hidden "outside the flags !"